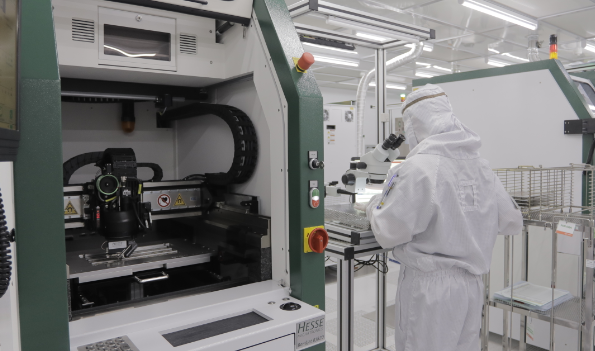 Ayala Corp. is beefing up its manufacturing capabilities even amid the new coronavirus disease 2019 (COVID-19) pandemic.
Jaime Augusto Ayala de Zobel, Ayala chairman, in his remarks at the Manufacturing Summit yesterday said the group is looking at doubling the capacity of its motorcycle plant in response to the changes in the demand environment due to the pandemic.
The company is also enhancing its supply chain under manufacturing unit by Integrated Microelectronics Inc. (IMI) "to harden resilience against future disruptions."
Since entering the motorcycle manufacturing business in 2015 in partnership with KTM, Europe's largest motorcycle manufacturer, the group's KTM factory in Laguna has manufactured a cumulative total of over 23,200 motorcycles, exporting 62 percent with a majority of these to China.
Zobel said in 2021, 80 percent of the factory's production of over 12,000 motorcycles will be exported, with 21 percent to Asean.
Zobel noted the pandemic has also encouraged growth in demand for personal transportation with KTM seeing a 160 percent increase in Philippine sales during the second half of 2020.
"KTM AG now sees our Philippine plant as its strategic Aseanproduction hub. Together, we plan to double the plant's capacity over the next three years," he said.
Zobel said the disruption caused by the pandemic has created the "urgency for digital transformation."
"In its technology roadmap, IMI will be investing in data engineering and expanding its real-time analytics capability to provide more value to customers and reduce overall operating costs," he said.
In AC Motors, an IMI unit, the group is " developing virtual showrooms, online sales platforms, and mobile after-sales capabilities" to "reimagine automotive retail model to nourish demand even in the absence of physical locations."
"We have (also) begun developing new businesses that have arisen from the pandemic. IMI is now able to manufacture up to two million face masks per month in Laguna. The company has also developed its own solar-powered hands-free sanitizing booths, now being rolled out across several AC Industrials sites in the Philippines," Zobel said.
In response to the government's call to repurpose domestic capabilities for production of critical medical equipment meanwhile, the company has localized its UCL Ventura Flow Generator, a non- invasive ventilatory support device for the management of COVID-19 patients.
IMI's UK subsidiary, STI, won the UK Ventilator Challenge in May, receiving approval from the UK government for the UCL Ventura, according to Zobel.
In July, IMI received Philippine FDA certification for the device. The UCL Ventura has a 60 to 70 percent success rate in preventing mild cases from worsening – comparable to the success rate of conventional non-invasive ventilators.
"We now accelerate their realignment toward the broader global megatrends that will last beyond the pandemic. We see an accelerated shift towards electric vehicles and renewable energy as governments around the world push for safer and eco-friendly technology solutions," he added.
Since 2018, Ayala's AC Industrials has invested in manufacturing critical components – from power modules and EV charging infrastructure, to high-value specialty solar gridded cells and panels. Zobel said the group is also assessing the potential expansion of its motorcycle business into the electric space.